This project is a visual research about concrete constructions in Belgian architecture. It focuses on the typical brutalist buildings of the 1970's and neo-brutalist buildings built in the past decade. The functions of the studied buildings and sites varies strongly. It are abbeys, cultural centres, crematoria, museums, campuses of universities ... . All have concrete as the main building material in common.

Both photo and video have been used in the project. The photos illuminate the details of the buildings, their spaces, and their interaction with shadow and light, while the short movie contextualises the buildings in their environment. The use of timelapses adds time as a dimension to the project. Photos and movie therefore attempt to construct a four-dimensional image of the locations and complement each other. Both the photos and the film are in black and white to maintain the visual coherence in the project.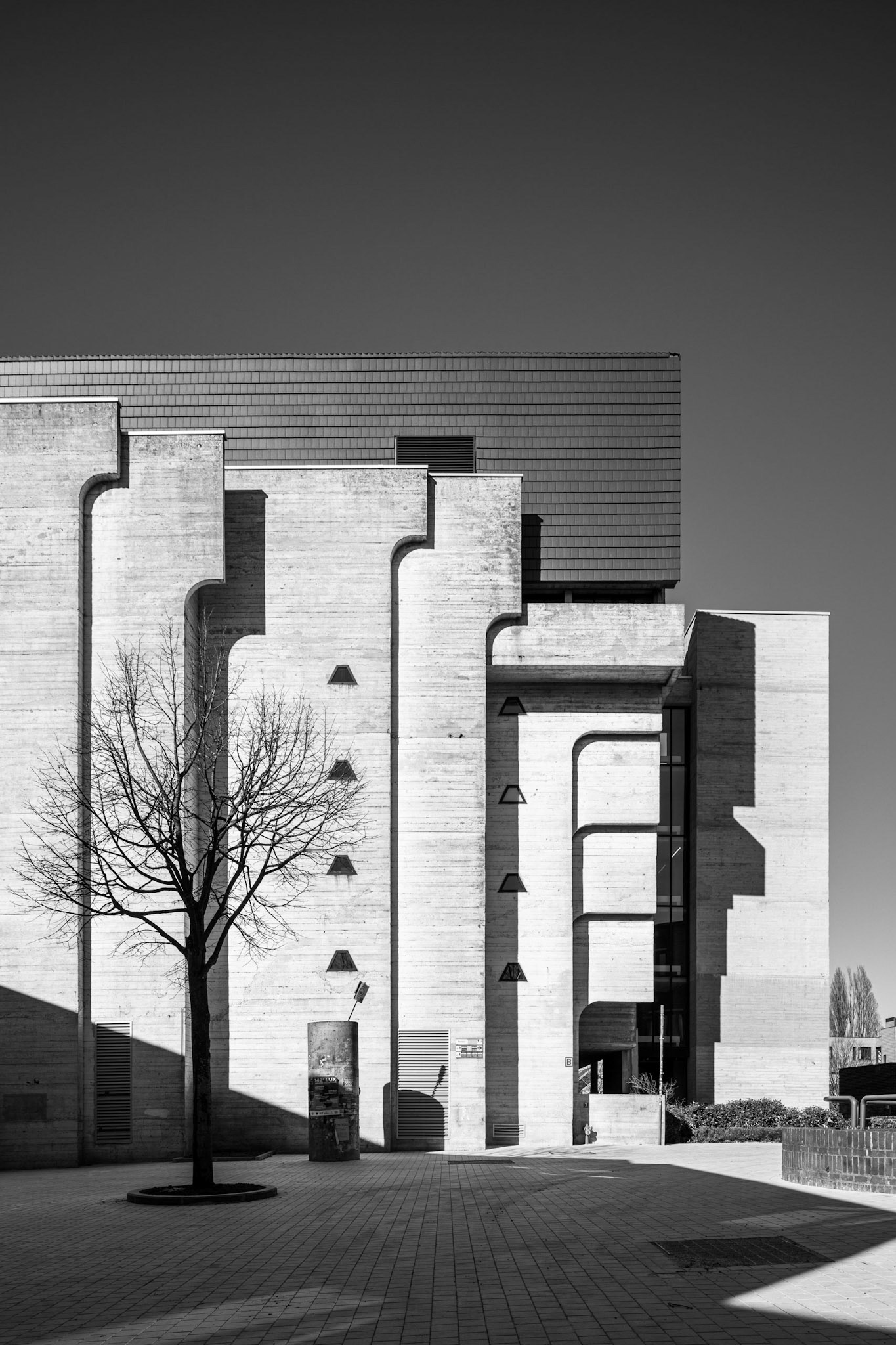 The following images are also part of the project, but were not selected for inclusion in the book.